Flying above the Waves no.2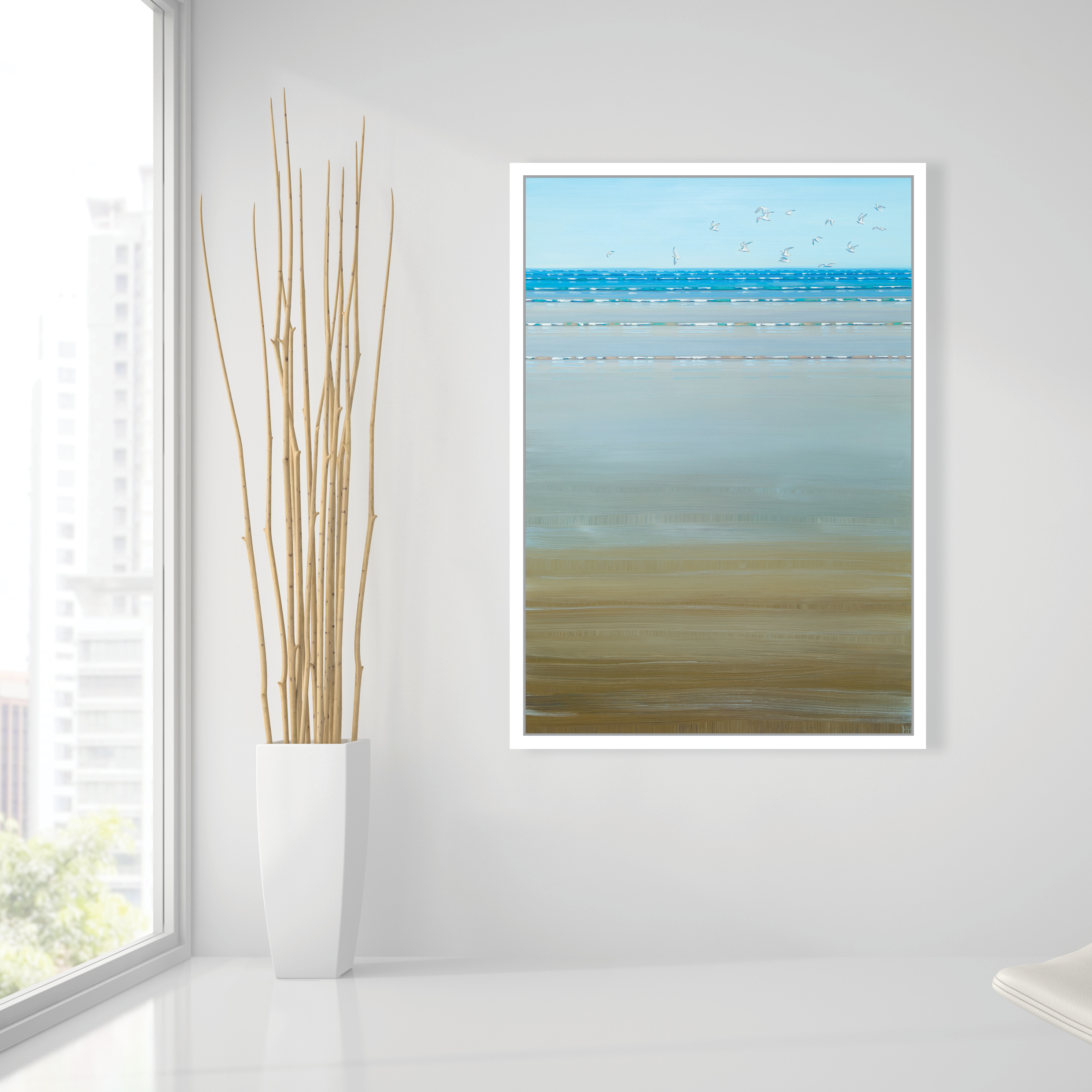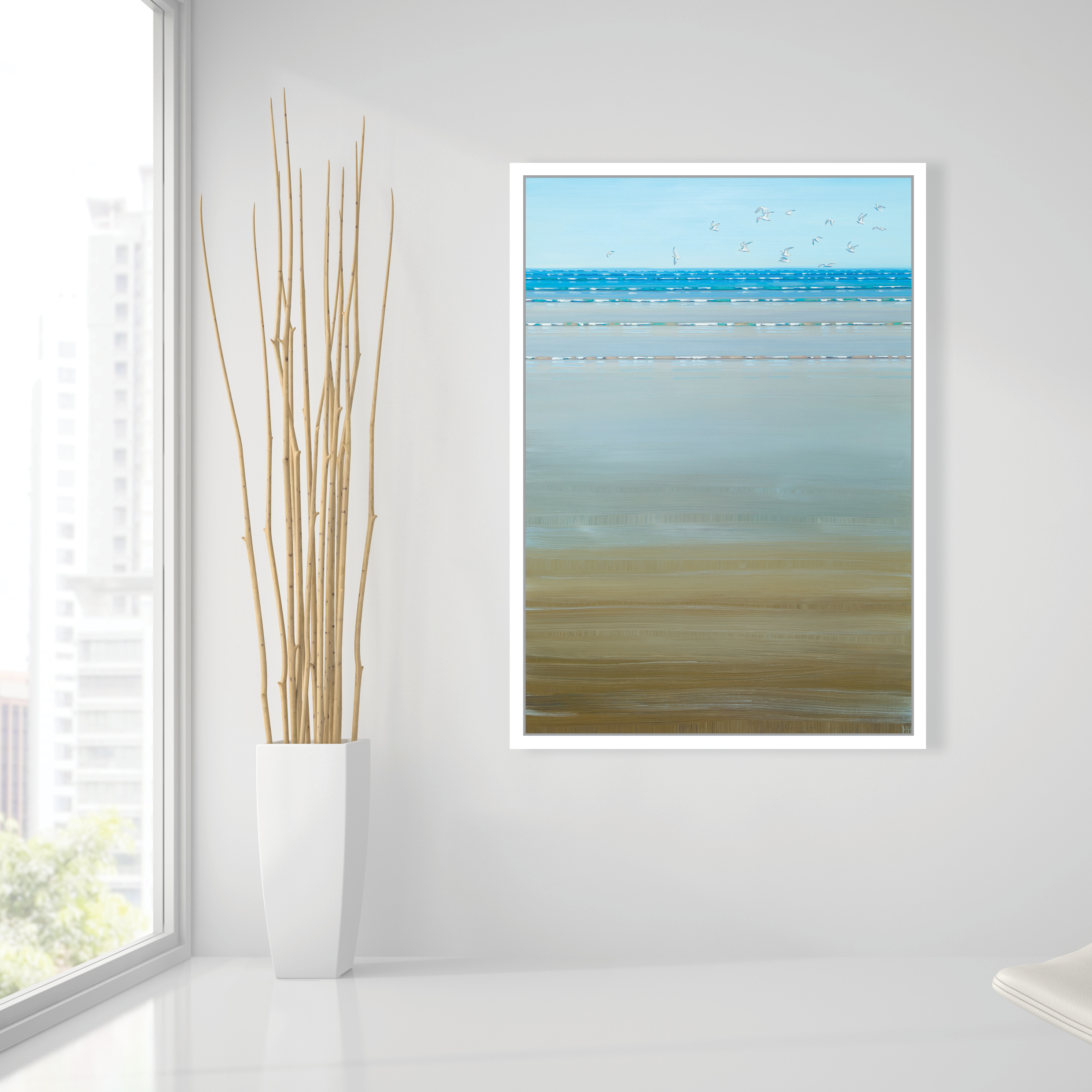 Flying above the Waves no.2
Seascape painting inspired by coastal walks around the Isle of Wight.
Followed on from the successful 'Little people paintings', these works focus on the other sea-dwellers that inhabit our Island coastline. The infamous, seagulls.
29 x 40.5 x 1.75 inch
Oil on canvas - Set within a bespoke white, deep wooden frame.
Painted 2019 - 5 in this series in a range of different sizes.
Commissions and part-payment option available here